Welcome to our restaurant! Come and try our dishes!
Our business does a good job of providing various fresh sushi and sashimi. There is so much more than just delicious food. The artistry involved in making the food speak is intricate and delightful. For those who may not be certain of sushi/sashimi, Kisoro also offers other options: tempura, Japanese noodles, hibachi grill, and a variety of salads and appetizers.
How to add our website as Your Favorite Restaurant to your Smartphone!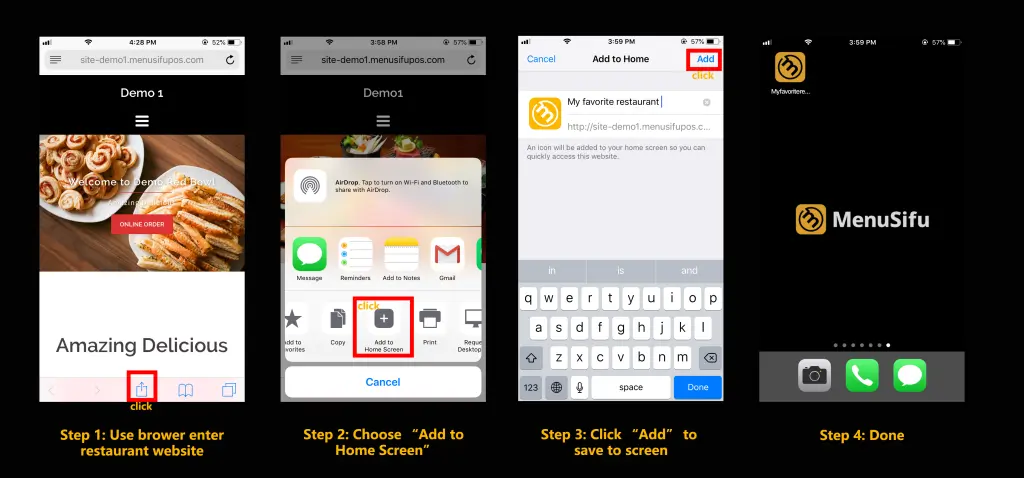 Hungry? Order online now!
Order your favorite food online at your convenience.
Mon - Thur
11:00 AM - 10:00 PM
Fri - Sat
11:00 AM - 10:30 PM